AUTUMN/WINTER 2017-18
THE RARE BIRD COLLECTION
The AW 17/18 collection is called 'The Rare Bird'. It is inspired by E. E. Cummings poem, called "You shall above all things be glad and young".
E. E. Cummings talks about beauty and naturalness of true song compared to a system or a pattern. This describes, perhaps, too romantically, but accurately Valentina & Valentia woman. She is unique, independent and hard-working, but at the same time she enjoys adventures and beautiful lightness of being, of savoring the moment, of experiencing beauty of this world.
Valentina & Valentia's designs resemble style of Cummings's poems. Many of his poems are sonnets with intricate rhyme scheme and poetic theme, where metaphors and symbolism are often used.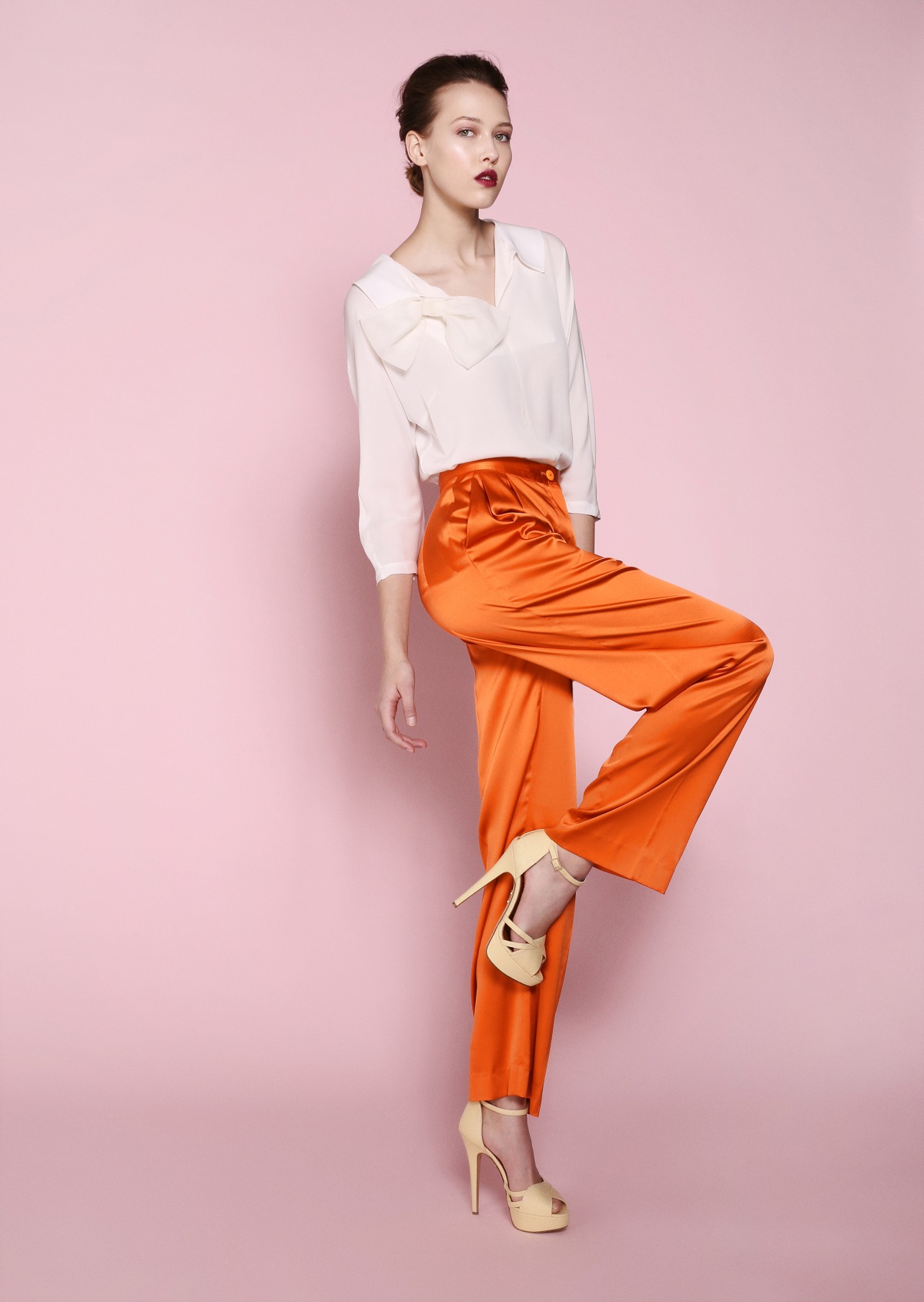 'The Rare Bird' collection features clean lines, romantic flowing silks and poetic color scheme: whites, pale grays and pinks, bolder magenta and cider, as well as patterns reminding of nature. Each color, each line has purpose and provides a hint.

Visually, the collection is ultra-feminine: signature pure silk midi skirts and lightweight and flowing maxi and mini dresses are mixed with embroidery, feathers and out of this era kerchiefs. However, if one looks closer, there are elements of strength: meticulously tailored pale pink jacket, striking in its length and architectural lines white wool crepe coat and wool crepe pants suit. That's the natural balance, that Milena is trying to achieve with the way she mixes feminine and masculine elements, which together result in what she defines as a Soft Power. Her woman is ethereal and feminine outside, but strong inside.
In today's society modern woman has so many roles: she is a daughter, a mother, a wife, an activist, she is involved in social work and in philanthropy, she has degree, she is a professional in an industry she believes in and she is shattering the glass ceiling with her dedication, passion and hard work. At the heart of all of this is a caring individual, who wants to build better vision of future, as well as better future for her family, community and world. She is the rare bird.
Valentina & Valentia's creative director draws inspiration from these women. "Just look around!" - says Milena, - "All women around me are changing the world for better in this way or another. It's simply inspirational.".
The collection is delivered in pure silk, wool crepe and cashmere. Strong focus and desire to help women to succeed in life and unveil their true potential goes beyond visuals. Milena lines each and every design with pure silk. That simple touch, she believes, gives wings.